We Engineer Infrastructure in Our Communities
Budgets have tightened and spending has decreased, but that doesn't mean you can put your infrastructure needs on hold. Your first significant goal is to find the firm with the most in-depth knowledge, strategic minds, creativity and understanding to get the job done – while getting the most for your money. 
Smith Engineering is in the unique position to help you do just that. We are a mid-sized New Mexico firm with low overhead, like a small firm, but with the engineering expertise of a larger, national firm. Smith can assemble a specialized team for your project using innovative techniques while retaining a realistic view of the big picture.


 

OUR HISTORY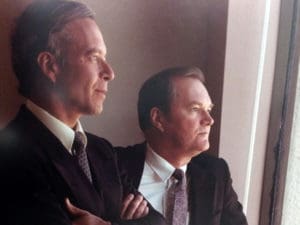 Smith Engineering Company was founded on October 1, 1989, as Smith-Scheuch Engineering Company and was established through the acquisition of the Albuquerque, New Mexico office of Bovay/McGinty, Inc., formerly Bovay Engineers, Inc. The founding partners were Robert (Bob) A. Smith, PE, President and Chairman of the Board and Karl E. Scheuch, PE, Vice President and Treasurer. In 1992, Karl Scheuch resigned his position, and the Company name was subsequently changed. On October 1, 1994, Smith merged with John D. Jaquess & Associates of Roswell, New Mexico. The addition of the Roswell office expanded civil and structural engineering capabilities and added surveying and materials testing to the services offered. Over the years, we have added a water/wastewater engineering team, construction services, and welding inspection services. We currently have offices in Albuquerque, Las Cruces, and Roswell, New Mexico. We have an outstanding record of providing top quality services to our clients. This reputation is the direct outcome of individual efforts and close cooperation among all associates. Our future success depends on the continuation of these efforts and adherence to the highest professional standards.
WHAT MAKES US DIFFERENT 
Every firm with similar services promises the same thing – quality engineering, excellent service, and keeping within budgets. What sets Smith Engineering apart is the foundation upon which Smith Engineering is built. At the heart of our firm is a culture of caring and working together as a family. We collaborate with our clients to find solutions that will not only work for today, but for tomorrow. Because ultimately, New Mexico is our home and our work benefits our clients and our community.