Southern Sandoval County Arroyo Flood Control Authority (SSCAFCA):
S.L.O. Dam Conceptual Design
The main goal of this project was to design the dam to control the 100-year 24-hour storm ultimate development conditions runoff, and to remain below jurisdictional dam height and storage volume criteria as defined by the NM Office of the State Engineer Dam Safety Bureau. The emergency spillway was designed to pass the 500-year 24-hours storm ultimate development conditions peak discharge. The dam was designed as a 15 ft tall earthen embankment with a 49 ac-ft maximum storage capacity. A HEC-HMS model was prepared to ensure that the final pond and dam embankment grading configurations remained viable to meet the non-jurisdictional dam criteria. The principal spillway was designed as a stormwater quality improvement structure — a vertical walled reinforced concrete box with 8-inch diameter reverse incline ports located in the vertical walls. The ports will remove all first flush floatable debris, oils, greases that remain below the top of the grate located across the top of the 5 ft tall box. The grate will remove all floatable debris greater than the grate bar spacing width. Detailed elevation – discharge rating curves were developed to simulate when either the ports, grate or outlet conduit govern the discharge. The emergency spillway crest was designed as soil cement and is located on the top of the dam embankment. The downstream face of the dam from the emergency spillway crest to the toe of dam is line with a soil cement chute designed dissipate energy and transition from the spillway crest width to the narrower width at the chute outfall to the arroyo. An energy dissipation structure was designed at the downstream box culvert outfall and base of the emergency spillway chute. The structure will minimize velocities and minimize erosion at the junction with the natural arroyo.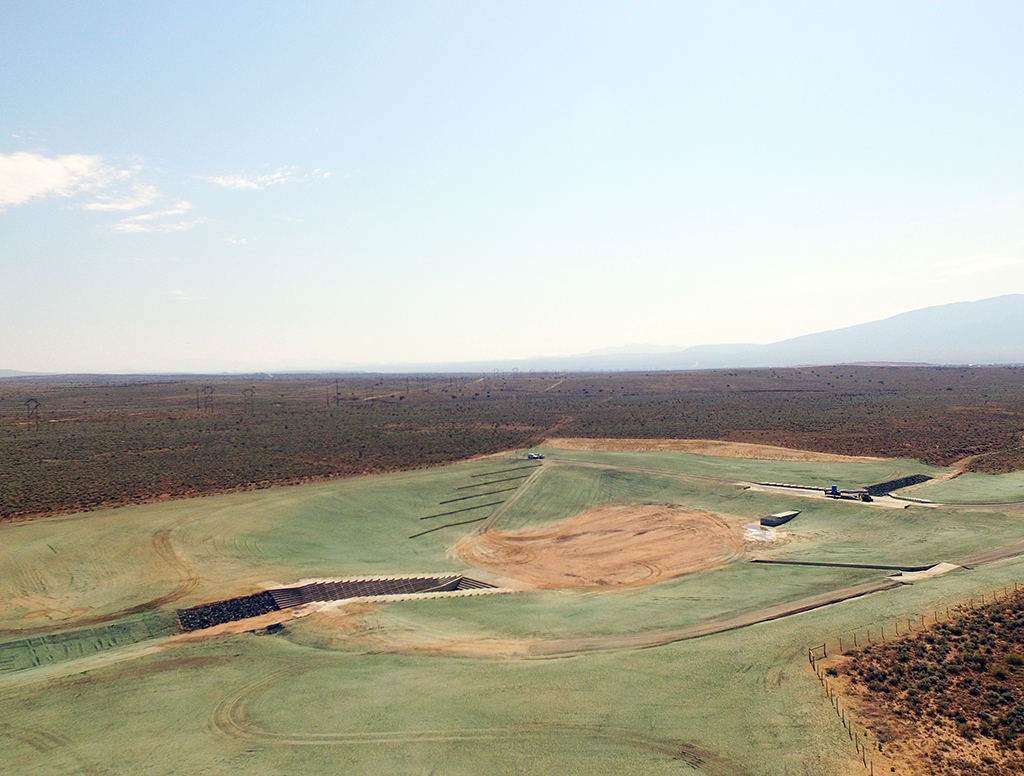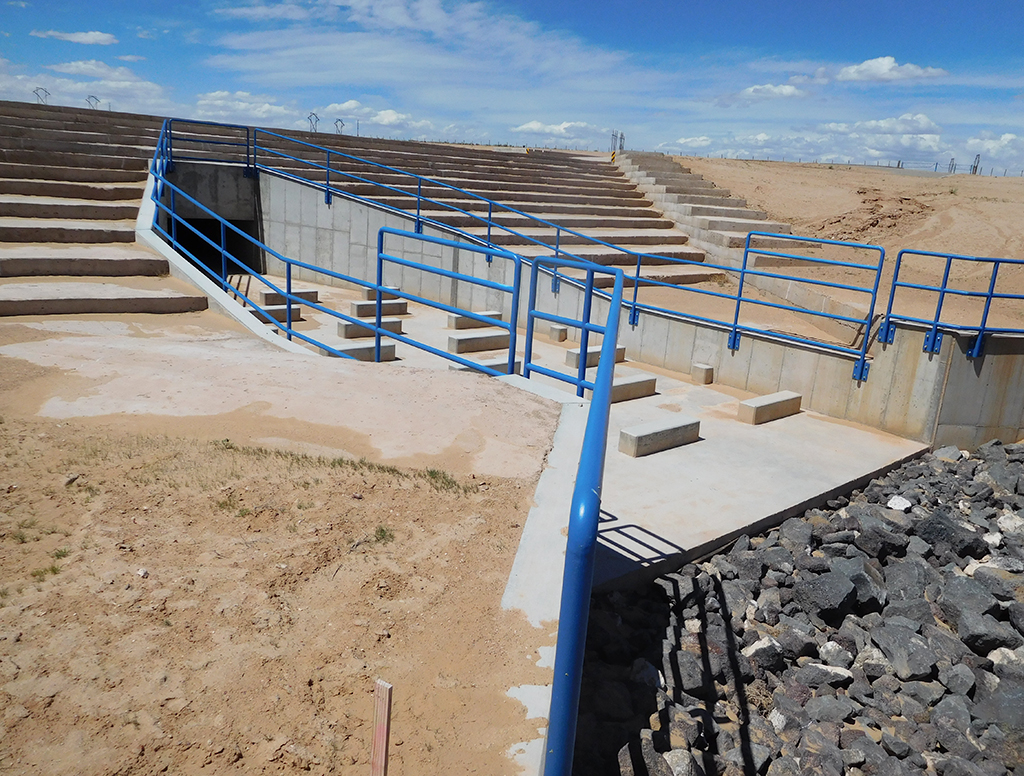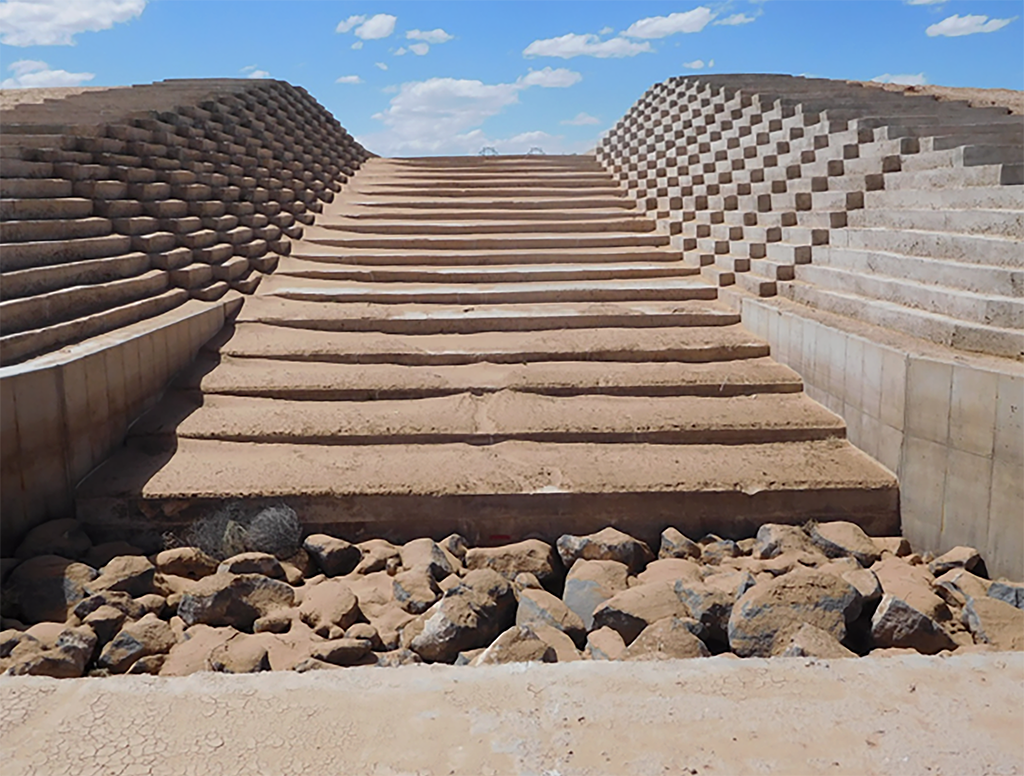 Connect With Us
Your inquiry is important to us. Connect with us by clicking the button below. We will get in touch with you as soon as we are able.