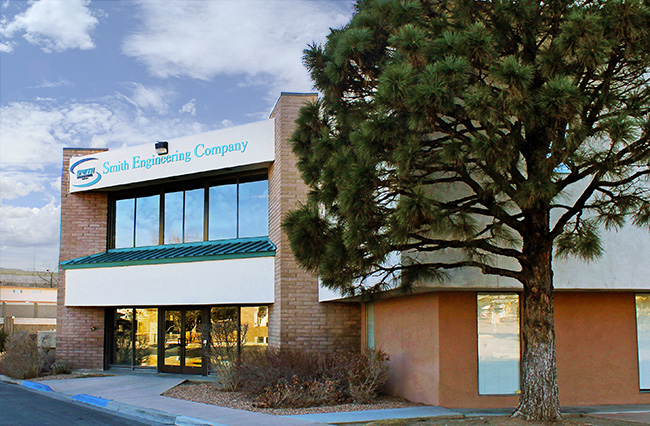 Smith Engineering Company was originally founded on October 1, 1989 as Smith-Scheuch Engineering Company and was established through the acquisition of the Albuquerque, New Mexico office of Bovay/McGinty, Inc., formerly Bovay Engineers, Inc. The founding partners were Robert A. Smith, P.E., President and Chairman of the Board and Karl E. Scheuch, P.E., Vice President and Treasurer. In 1992, Karl Scheuch resigned his position, and the Company name was subsequently changed.
On October 1, 1994, Smith merged with John D. Jaquess & Associates of Roswell, New Mexico. The addition of the Roswell office expanded our civil and structural engineering capabilities and added surveying, and materials testing to the services we offer. Over the years, we have added a water/wastewater engineering team, construction services, and welding inspection services. We currently have offices in Albuquerque, Las Cruces, Roswell, New Mexico, and Midland, Texas.
We have an outstanding record of providing top quality services to our clients. This reputation is the direct outcome of individual efforts and close cooperation by all of our associates. Our future success depends upon the continuation of these efforts and adherence to the highest professional standards.
Connect With Us
Your inquiry is important to us. Connect with us by clicking the button below. We will get in touch with you as soon as we are able.